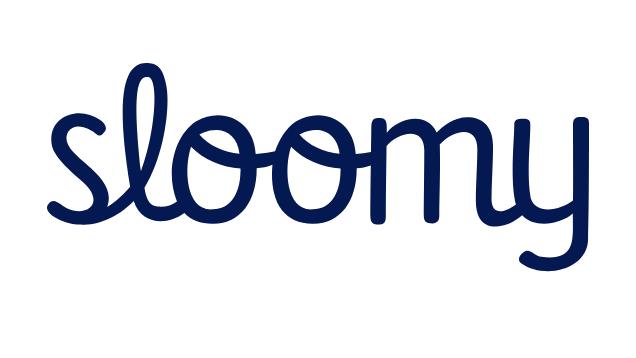 09.03.2023
Celebrating a record-breaking digital launch for Sloomy
This week, we're celebrating the success of one of our most recent site launches working in partnership with Sloomy, a leading bed and furniture retailer in West Yorkshire. This was one of the fastest web & marketing launches projects we have ever delivered from start to finish. Among the rush of projects we receive in the run-up to Christmas, we're very proud of what the team achieved and the results to date.
Read on for further details about the project, and take a read through our Sloomy Case Study to find out more.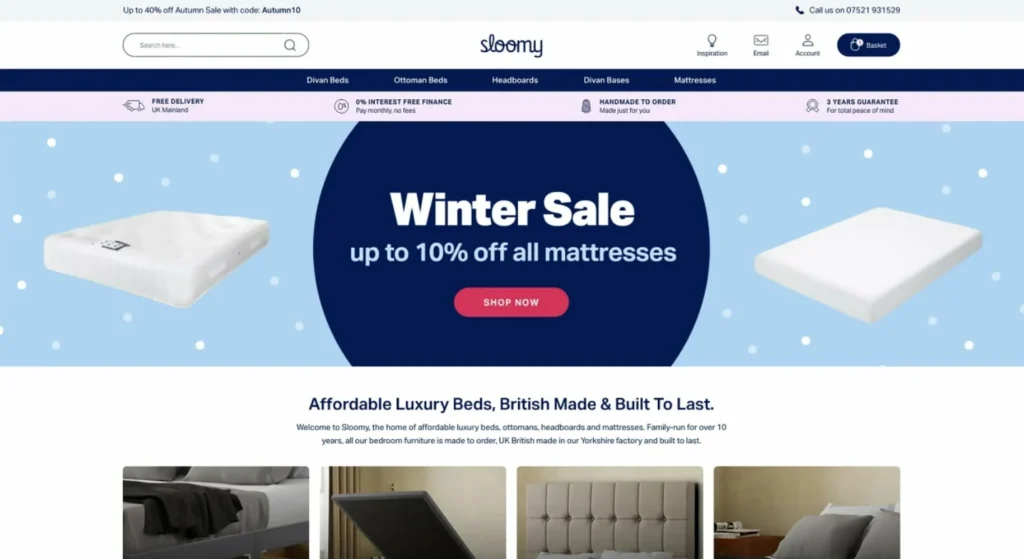 A New Bed Business in Town
For over 10 years, Sloomy had been successfully trading from their high-street store in Yorkshire. A family run business, all of their beds, mattresses and headboards are handmade from their West Yorkshire factory, with a focus on efficiency and cost control to ensure their beds are high quality, luxurious and affordable – a recipe for success that has worked well for them in store and results in many happy families across Yorkshire!
The team at Sloomy recognised our extensive experience in marketing furniture retailers online, and had seen the success we had achieved with others. They wanted to incorporate our new Morf furniture configurator into the site, to bring the furniture retail experience online and allow customers to configure their furniture to perfection.
Combined with the website, we were tasked with delivering an explosive marketing launch. Sloomy would be a new bed brand on the block, launching into a heavily competitive online marketplace with some big players – not to mention online marketplaces including Amazon, Etsy and Wayfair.
Building a Successful Brand at Breakneck Speed
The team at Sloomy wanted to be trading online through their new website within 6 weeks. With a full web development backlog and a multitude of Christmas marketing campaigns to launch and manage, we had to pull out all the stops. Our team collaborated to work collectively across every aspect of the online business, creating all of the content from scratch with support from Sloomy to ensure everything was in line with retail. Our planning team worked up a full-proof project plan that brought together the branding, digital design, build, and marketing to be delivered and launched in that time – in what would be a record-breaking fast delivery for our team.
Close Collaboration to Deliver Digital Success
Once we got to work, our team got into their stride and pulled together seamlessly. Following our perfected processes for brand building and site design, our digital design team, marketers and web developers worked in tandem to ensure every aspect of the build was given adequate expertise in the allotted time.
Tight timing and smooth project management was orchestrated by our accounts team to keep all the wheels moving, ensuring everything was delivered on time and within budget.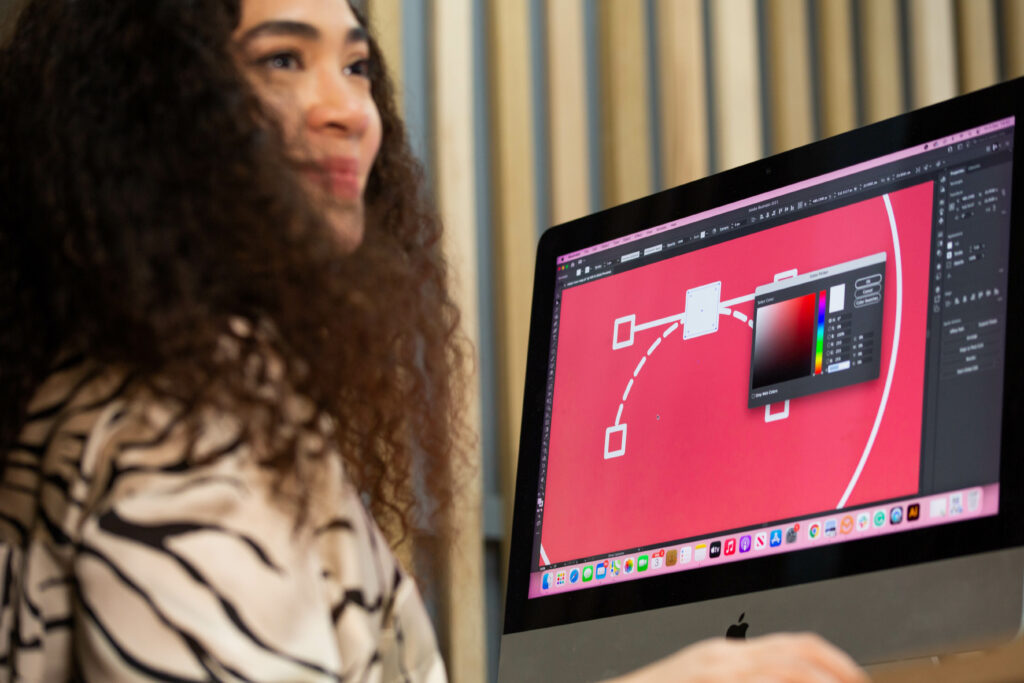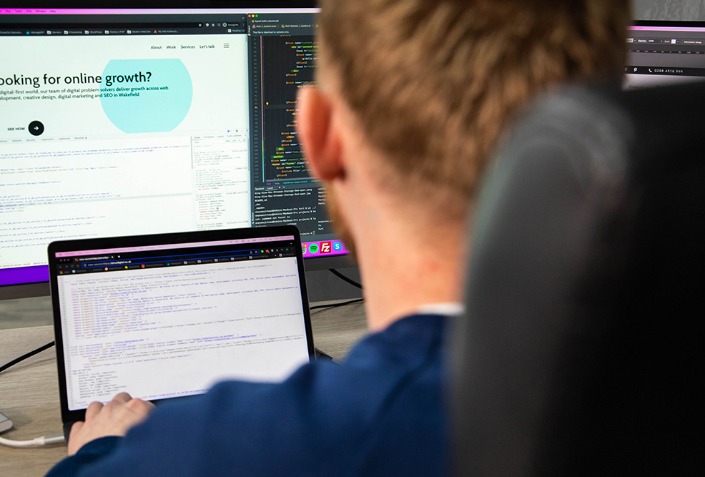 We took Sloomy's years of sales experience, quirks and tips from their salesmen, combined with our skill set for displaying and rendering products, making clean efficient online sales journeys, and enriching the experience. Our marketers used their USP's to ensure all in-store values were replicated online to maximise sales conversion, order values and customer satisfaction.
A Seamless Site with an Explosive Marketing Launch
All our ducks were lined up for an excellent site launch. Following thorough testing, the site went live with high organic visibility and traffic results within a week, supported by strong paid advertising performance to drive traffic and customer interest. Morf was successfully integrated, to enable customers to fully tailor their beds and see them in situ at home before ordering, a key USP of the website.
The first orders occurred within 10 days of go live, and the site continues to outperform all forecasted expectations. Sloomy are overjoyed that they can now sell online as well as in store, replicating their amazing level of customer service and support through the website, with many satisfied customers already.

We'll continue to work with Sloomy over the coming year to elevate their online presence, drive web sales and grow their brand.
---
If you want to learn more, or see how we can deliver digital success for your business, get in touch today and let's see how we can help.