A Stunning Digital Launch for Sloomy
Service
Website Design, Website Development
A New Bed Business in Town
Sloomy has been trading for over 10 years, a family-run business that has been highly successful, working from their high street shop. With a factory located in the heart of West Yorkshire, all their beds, mattresses and headboards are handmade on-site, with tight control over costs to ensure all their products are affordable and reasonably priced – luxury should be affordable to everyone.
The Challenge
Following years of success from their shop, Sloomy wanted to mirror their quality & service online, bringing quality beds to a new audience nationally through a brand new ecommerce website. They needed an online home for their business in a short turnaround time to get live & trading, combined with an explosive marketing launch to make a big impact in their digital marketplace, which can be challenging for a newcomer in today's competitive times.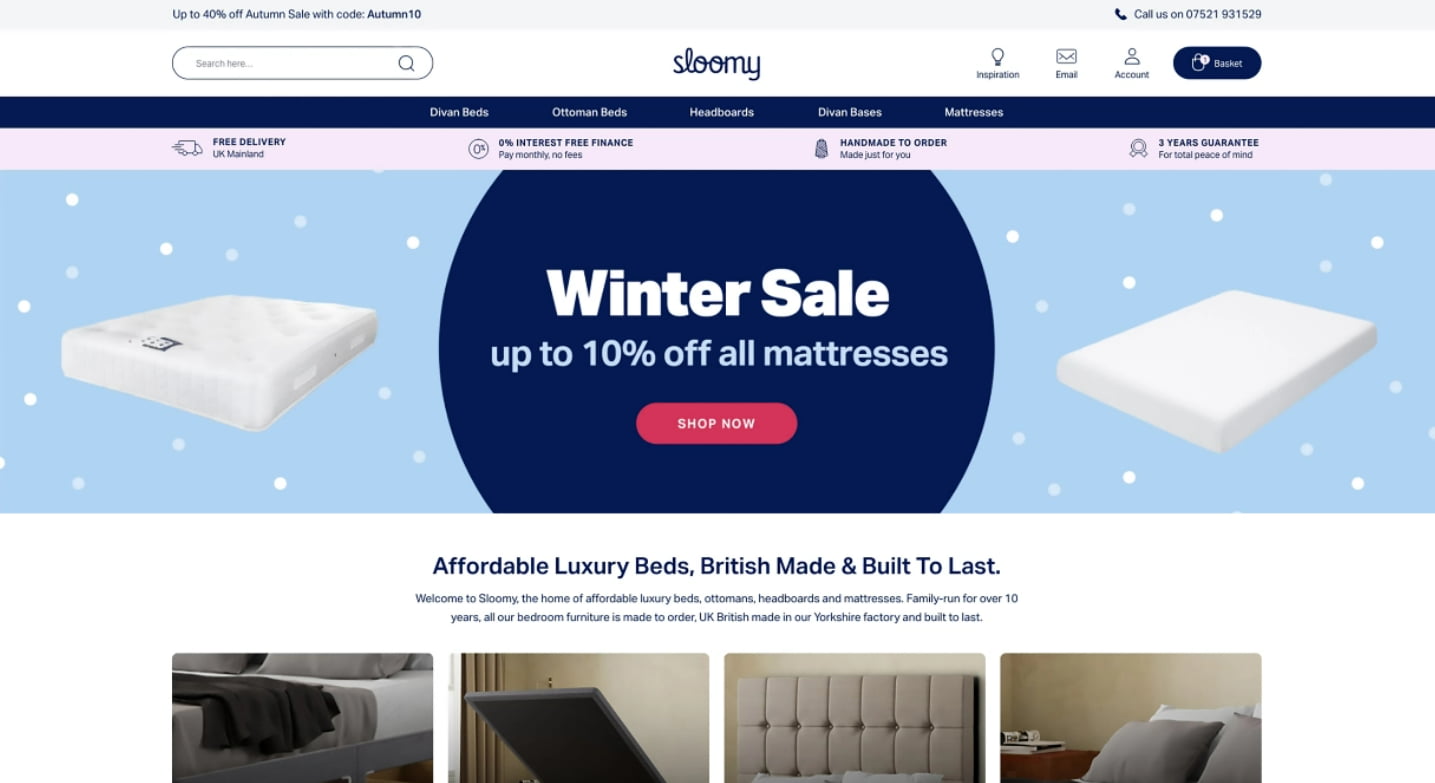 The Strategy
The fast-paced build from scratch was designed, developed and written at pace by our responsive team, mobilising our established team of designers, web developers, content writers and award winning marketers to get it live in less than 50 days. Our Unique Morf solution was embedded into the site to enable customers to fully tailor their beds and see them in situ at home before ordering, a key USP of the website.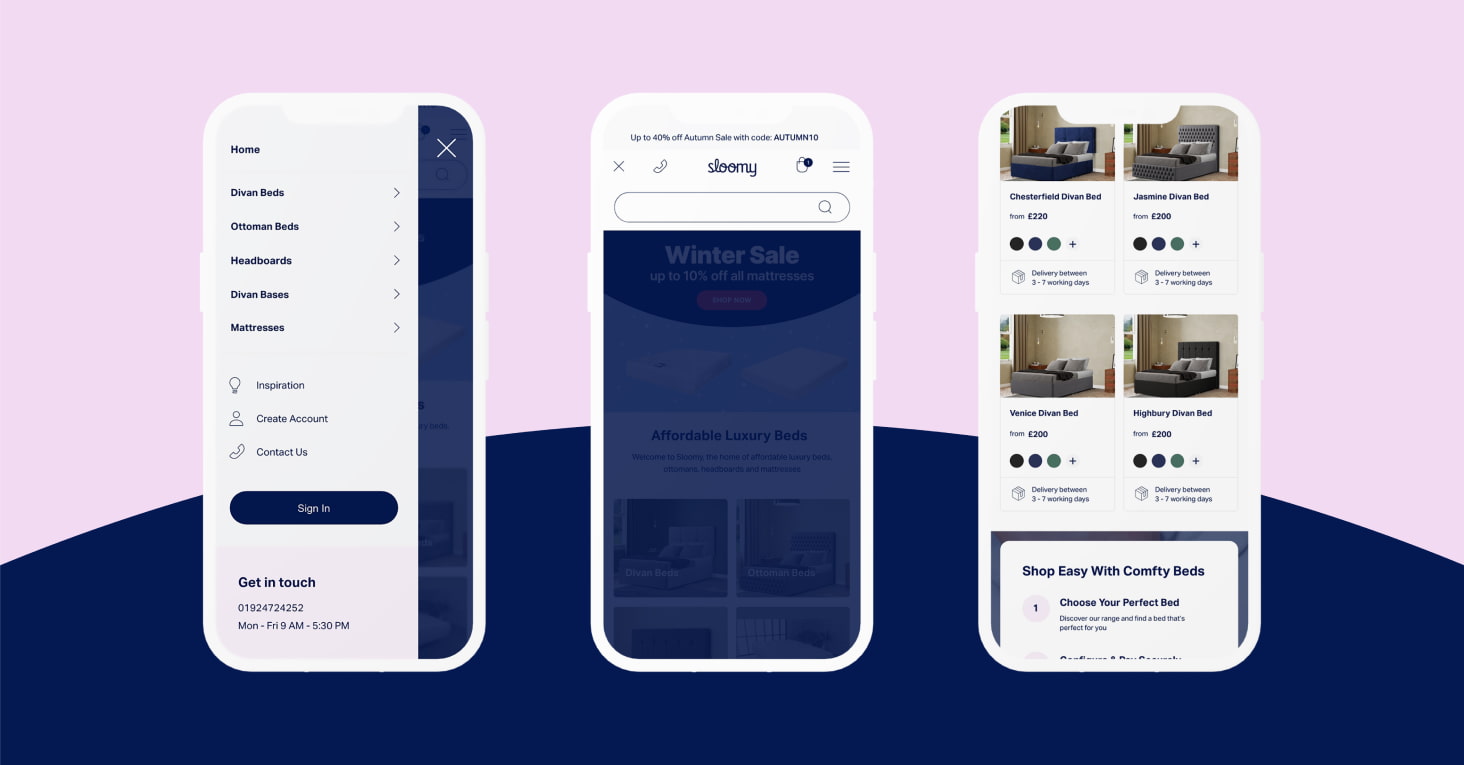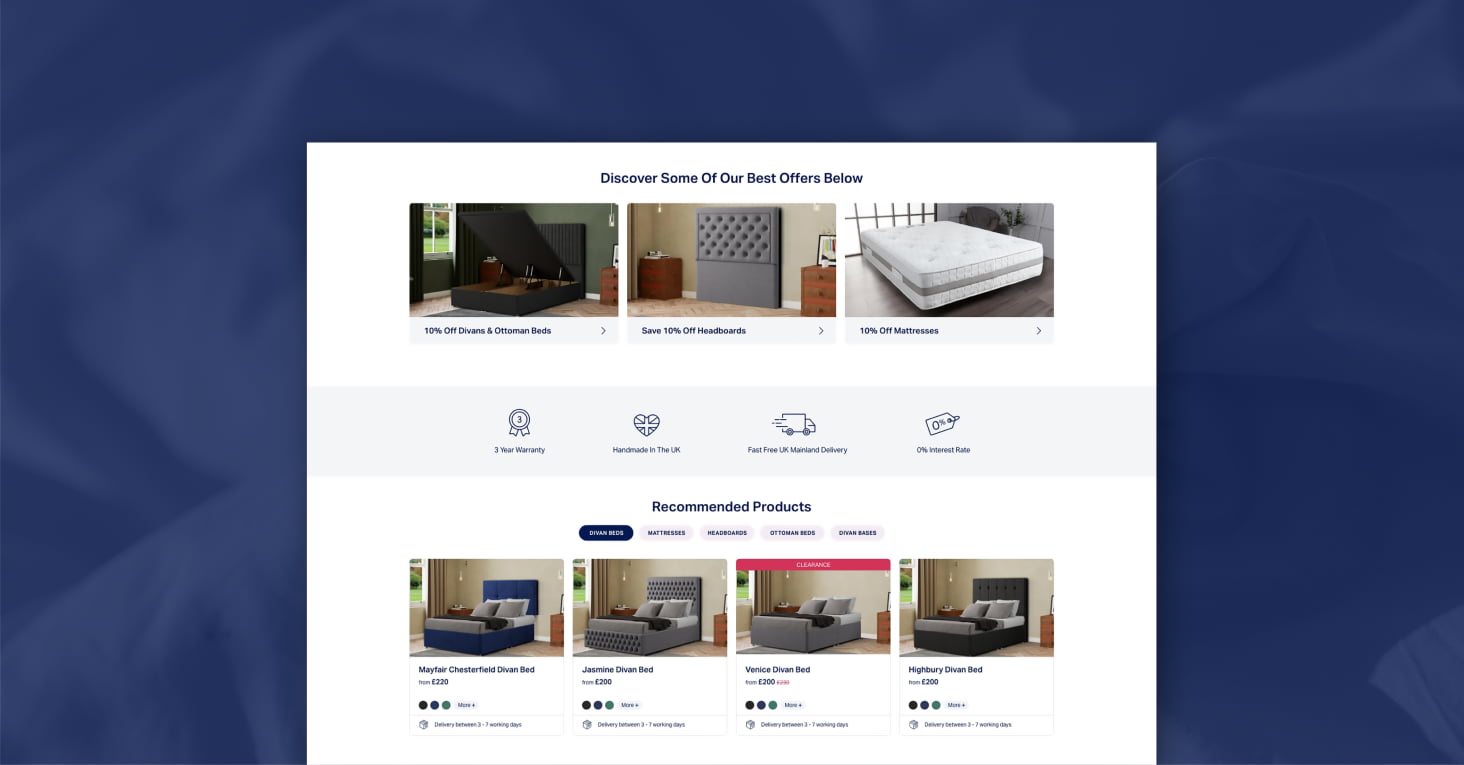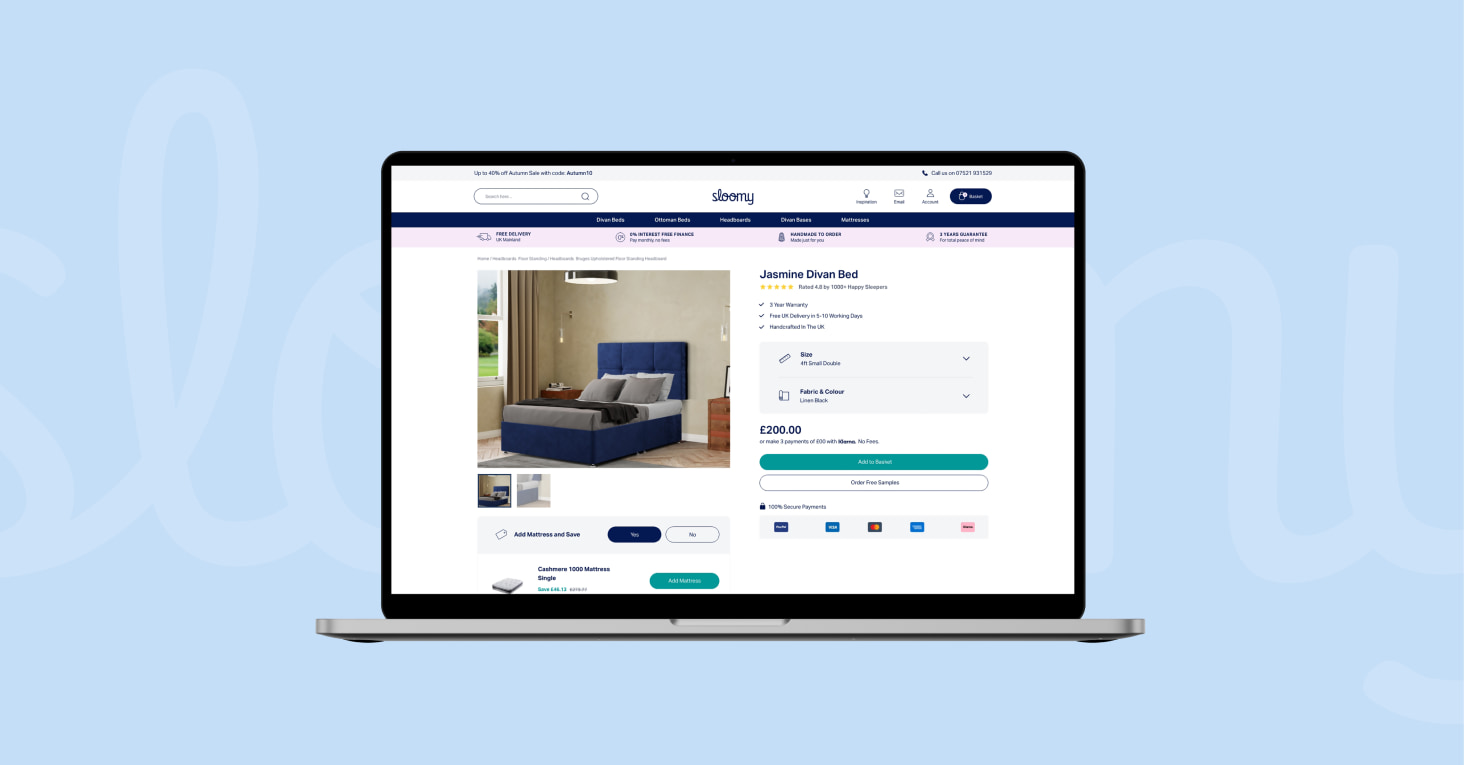 The Result
30K
CGI rendered
60%
Increase in website users
118%
Growth in conversions
The final site launched ahead of time and on-budget, making a rapid impact into search results across many product terms. The first orders for the business arrived within 2 weeks, with a smooth online ordering process, happy customers and a profitable website. We'll be working with Sloomy over the coming year to elevate their online presence and grow their brand.
Got a project in mind?
We'd love to hear from you! Contact us and find out how we can help you in driving online growth
Contact us