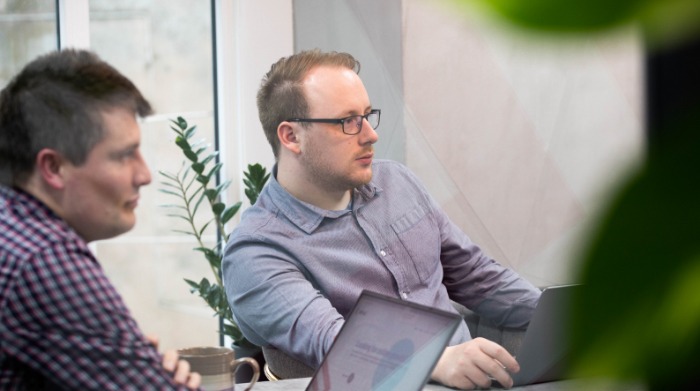 20.04.2022
Why is content strategy important for a website?
Create a clear content writing strategy for better results
What is content writing?
Content writing is derived from the marketing concept of producing valuable, consistent and relevant material that will engage a targeted audience, leading to web traffic, users and in term, profitable customers. Content is visible through a wide range of platforms and channels, including blog posts, product pages, category pages, social media campaigns or even paid adverts. Overall, the content on your side is an intelligent strategy to enhance customer relationships and experiences through storytelling and informative content to build value for their products.
How do keywords improve the quality of your content?
Keywords are an essential aspect of content writing and digital marketing as a whole as they determine what the consumer is searching for and make your product or service relevant to that particular search. In relation to SEO, relevant keywords and phrases used within a specific section of the website, ensure searchers can access your site as the search engine will base its results upon content that includes the related terms.
Remember that keyword research is key!
How to research keywords
There are various keyword tools to help you measure the relevance, search volume, competitiveness and cost per click rate for each word or phrase, such as SEM Rush, Google Keyword Planner, Ahrefs and Answer the Public etc,. Another useful tip is to also consider the use of conversational phrases as voice recognition technology has now become an everyday essential when it comes to search.
The next step is to collate your keywords into one list and narrow it down to which would be related to your audience demographics, interests or location.
Here are some recommended ways to start enhancing your current content:
Blogging – Plan regular posts that include specific keywords within the context to engage with targeted customer searches and interests. Divide the content into H1, H2 and H3 tags to allow search engines to read the content, which will, in turn, improve your SERP ranking
Improve product or service pages – make sure that you create unique content for each product, service and category page, including titles, headlines, summaries and descriptions
User-Generated Content (UGC) – this specific type of content is beneficial in building a wider community and brand loyalty through customer reviews, testimonials and recommendations
Purpose Driven Storytelling – display your company's culture by allowing customers to connect with your brand on a more personal level through thought-provoking campaigns, as well as about us pages.
Personalisation – email marketing content provides the opportunity to continue engaging with your audience even when they are offline
Influencer Marketing – brand ambassadors, mentions, product reviews, sponsored content or affiliate links are all effective content strategies to help drive traffic and conversions. Influencer marketing has also been reported to deliver 11 times higher ROI rates than the traditional forms of marketing
Contact us if you would like to know more!