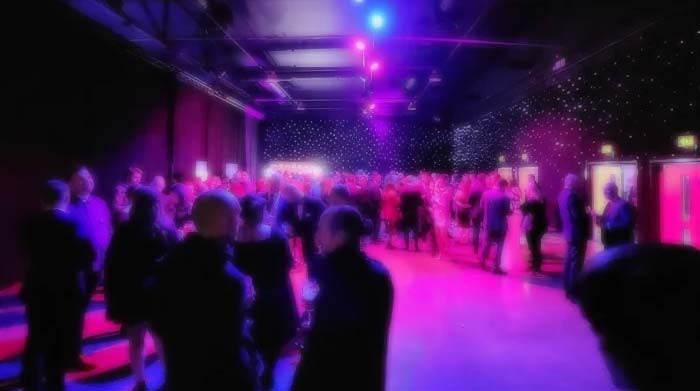 31.01.2023
We took home Silver at the Northern Digital Awards!
We kicked off 2023 in great fashion as our hardworking PPC efforts from last year were shown some appreciation. On the 26th of January, our office attended the Northern Digital Awards in Leeds City Centre, hosted at the Royal Armouries by the wonderful Jenny Powell!
This event was all about the glitz and glamour, as some of the top agencies from the North of England were shortlisted. Suited and booted was an understatement, as the suits, ties and tails were pulled out the wardrobe and dusted off.
Read on to find out more on the event, those who attended and which one of our campaigns reigned supreme!
The Ceremony
Executed very well, the ceremony was action packed from start to finish. Upon arrival, we were welcomed to complimentary drinks. The initial meeting area was a hustle and bustle with lots of networking and catch-ups, featuring an interactive selfie station that we ofc made use of! Alongside the bar, a beautifully carved block of ice that doubled as a tequila dispenser was in full flow, serving ice cold, smooth shots to get the evening started.
We were escorted into the main area, where the decor and table dressing was beautifully lavish, with a fully stocked table and range of drinks provided, ready for the meal.
Three courses were served, perfectly presented and very artfully decorated if we do say so! During the meal we were also treated to a live acoustic performance which set the mood comfortably.
Hosted by nostalgic T.V personality, Jenny Powell, the award ceremony was a barrel of laughs from start to finish, and executed with perfect timing and finesse, very impressive considering there were 27 award categories.
Overall we all had a delightful night, which won't be our last awards ceremony this year and beyond.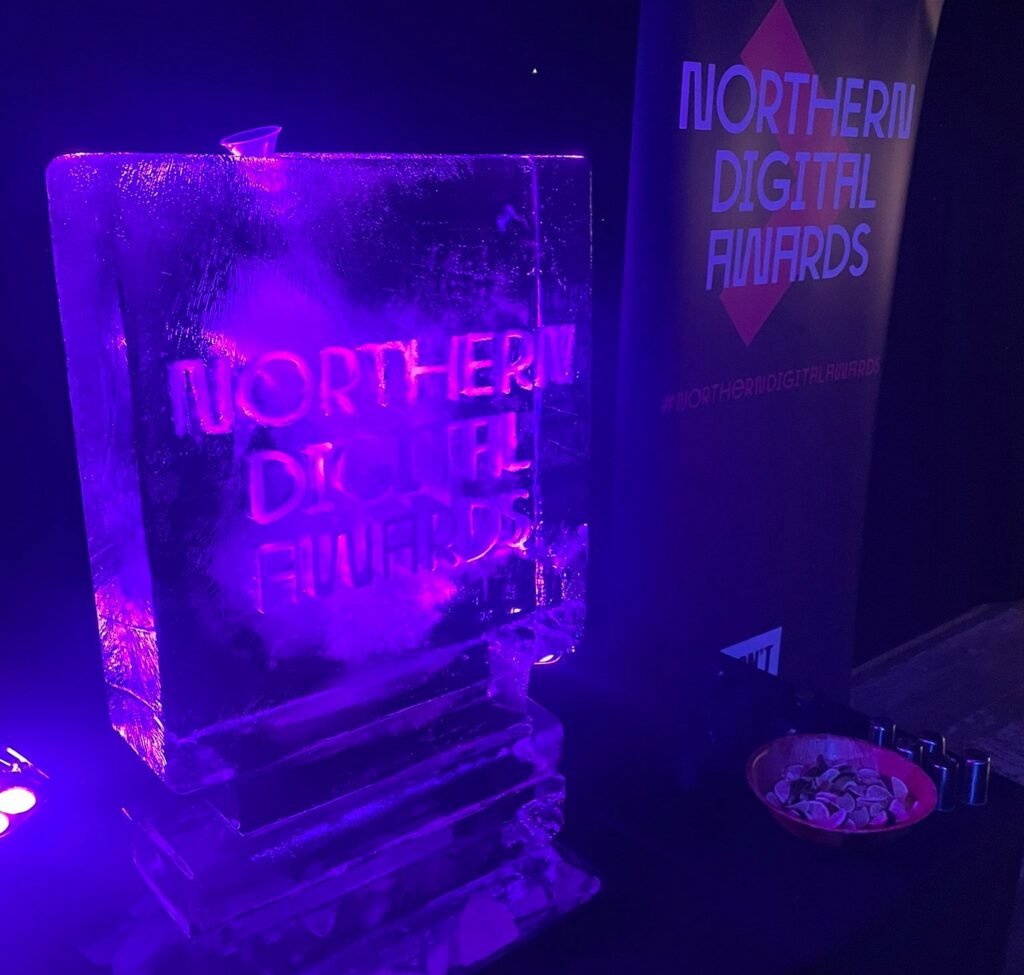 The Finalists & Award Winners
There were a total of 27 award categories spread out across different aspects of digital marketing.
We were shortlisted for the best Pay Per Click Campaign with our long time client, My Hair and Beauty. We scooped a Silver award for second place out of ten finalists, just beaten by Spike and Mighty with their campaign for 'Mighty Drinks Brand Awareness Campaign'. A well deserved victory!
The judges remarked:
"We loved the expertise for this campaign that went beyond PPC and led the client to reprioritise their strategy and resources. They had great use of automation to drive the strategy and fantastic results, especially for the small budget."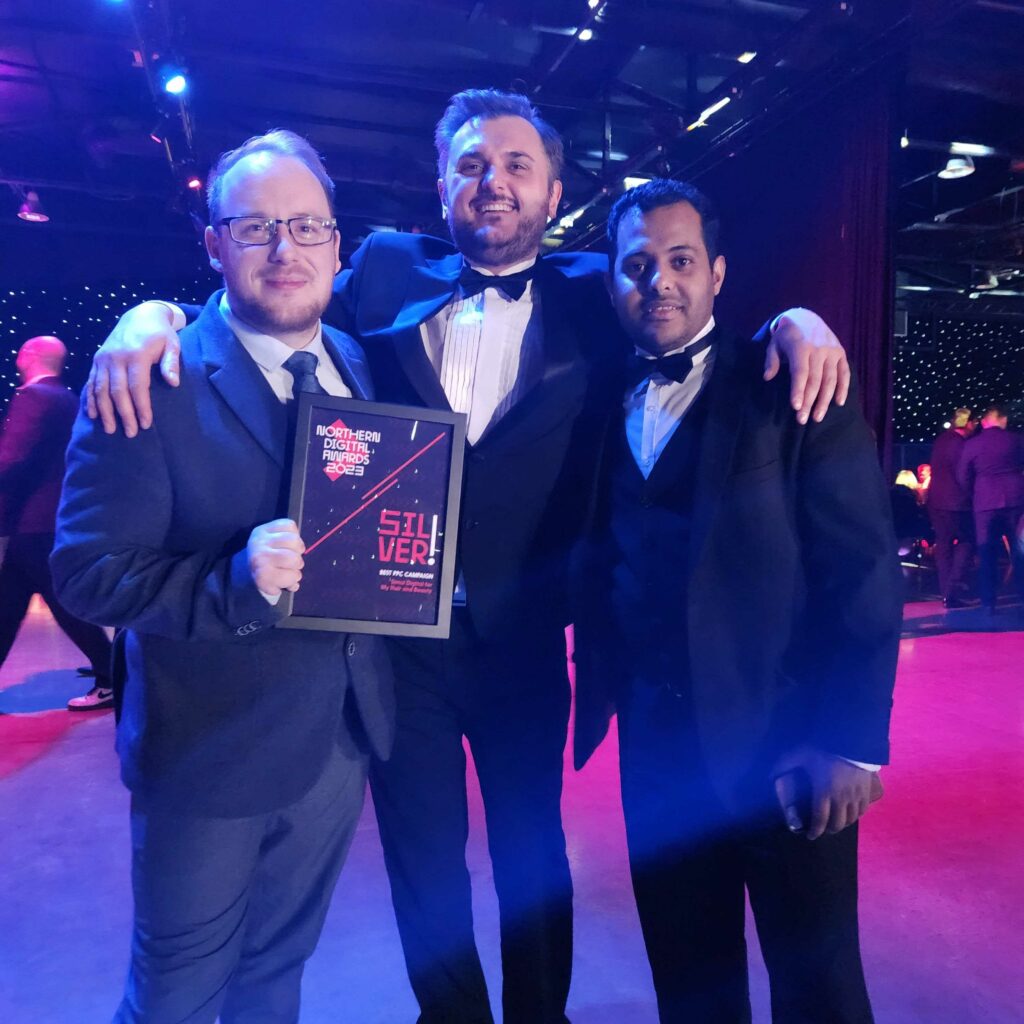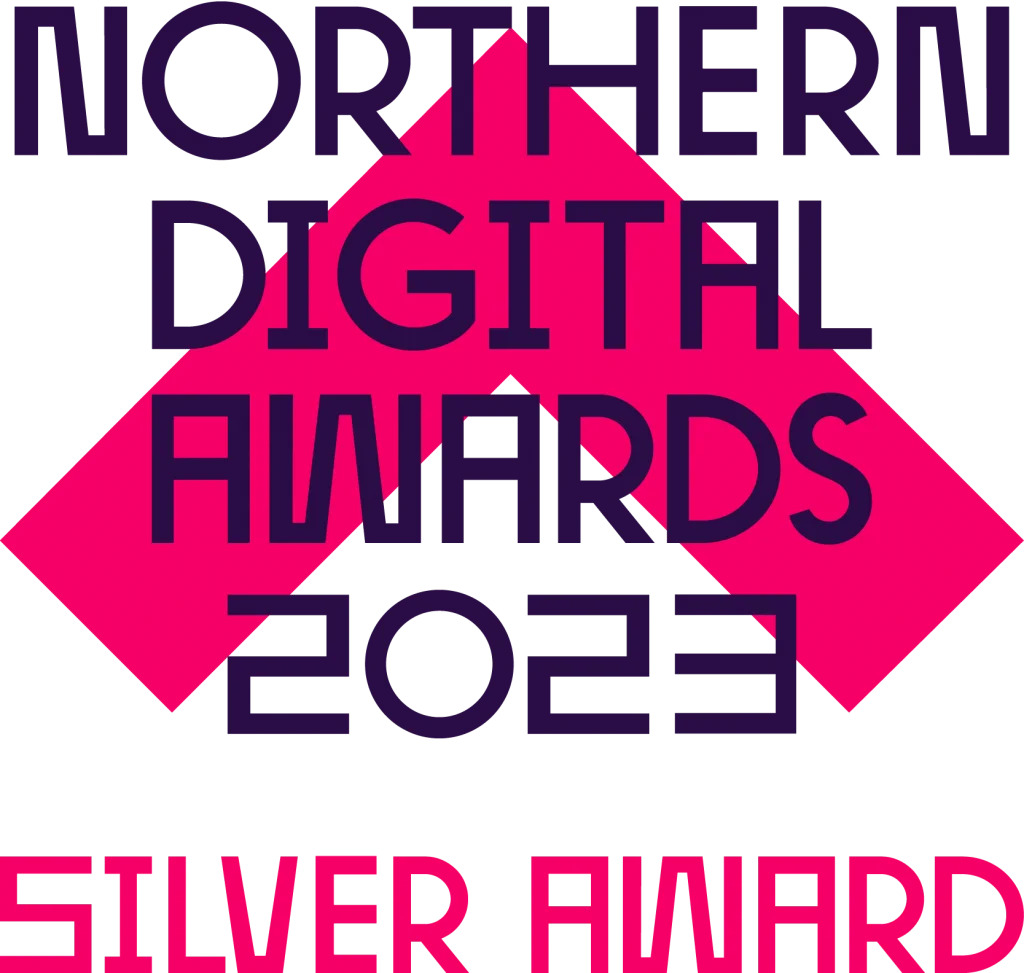 Some of the other awards given on the night included:
BEST SEO CAMPAIGN – Distrelec
BEST LOW BUDGET CAMPAIGN – The SEO Works
BEST B2B DIGITAL MARKETING CAMPAIGN – Republic of Media and CMI
BEST USE OF SOCIAL MEDIA – Mosquito Digital & Vileda
To check out the rest of the winners be sure to check out the winner's page on the official Northern Digital Awards website!
Congratulations to all the winners and those who were shortlisted! 2022 was an amazing year for all aspects of digital marketing, as we expect 2023 to be just as good!
Our Silver Winning PPC Campaign
Our PPC campaign for My Hair and Beauty was one of our stand out projects from 2022. We have worked with the online beauty retailer for many years now, so it's great to see how our relationship and campaign activity with them has blossomed over the years.
Our Pay Per Click team worked closely with the My Hair and Beauty sales experts to bring this campaign to life.
My Hair and Beauty have remained with us during 2022 and into 2023 where we have launched their very own loyalty programme.
There we have our recap on this year's Northern Digital Awards. Congratulations to those in attendance who made the night so special. To keep up to date with Simul follow us on LinkedIn.
If you'd like to know more about our award winning approach to PPC, details about our Silver campaign or how we can deliver growth for your business, no matter the digital channel, then do get in touch, we'd love to meet for a coffee.
If you have a project in mind, fill out our contact form to get the conversation started and one of our digital specialists will get back to you.