Crafting a cutting edge brand
An emerging brand set to introduce Natural supplements to wide range of audiences
Service
Branding & Packaging, Website Design, SEO & Website Development
Advanced production facility
A family-run business with a passion for positive personal health and wellbeing through natural and organic supplements. Based in the Midlands.
The Challenge
To create a new brand in a crowded market, where numerous competitors vied for attention. To succeed, the brand needed to differentiate itself, offer a compelling value proposition, and implement an innovative marketing strategy to stand out and capture the target audience's interest. Overcoming this hurdle presented an opportunity to carve a niche and win the hearts of discerning consumers.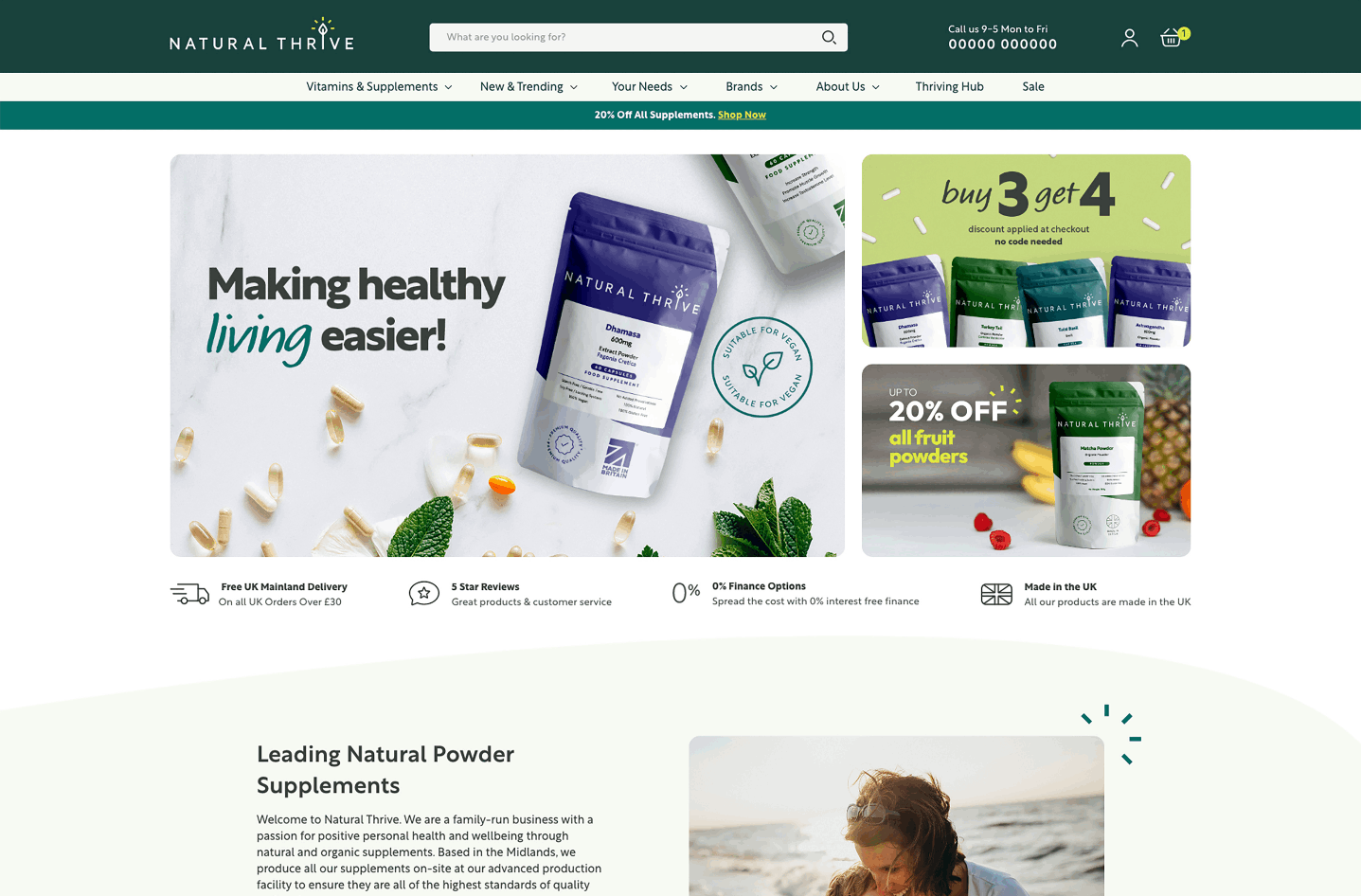 The Strategy
Natural Thrive pursued a cutting-edge strategy, driven by innovation and creativity, to establish itself as a trailblazing brand in the health and wellness industry. Central to their approach was the creation of a captivating and contemporary brand identity, harmoniously integrated into their striking packaging designs. By weaving together elements of nature, simplicity and vitality, Natural Thrive succeeded in resonating with the hearts of young and health-conscious individuals.
Complementing their physical presence, they embraced the digital era with the launch of a seamless and user-friendly e-commerce website, strategically targeting the digitally savvy audience. Through this multifaceted approach, Natural Thrive harnessed the power of innovation, captivated their target market, and emerged as a true force of inspiration in the realm of health and well-being.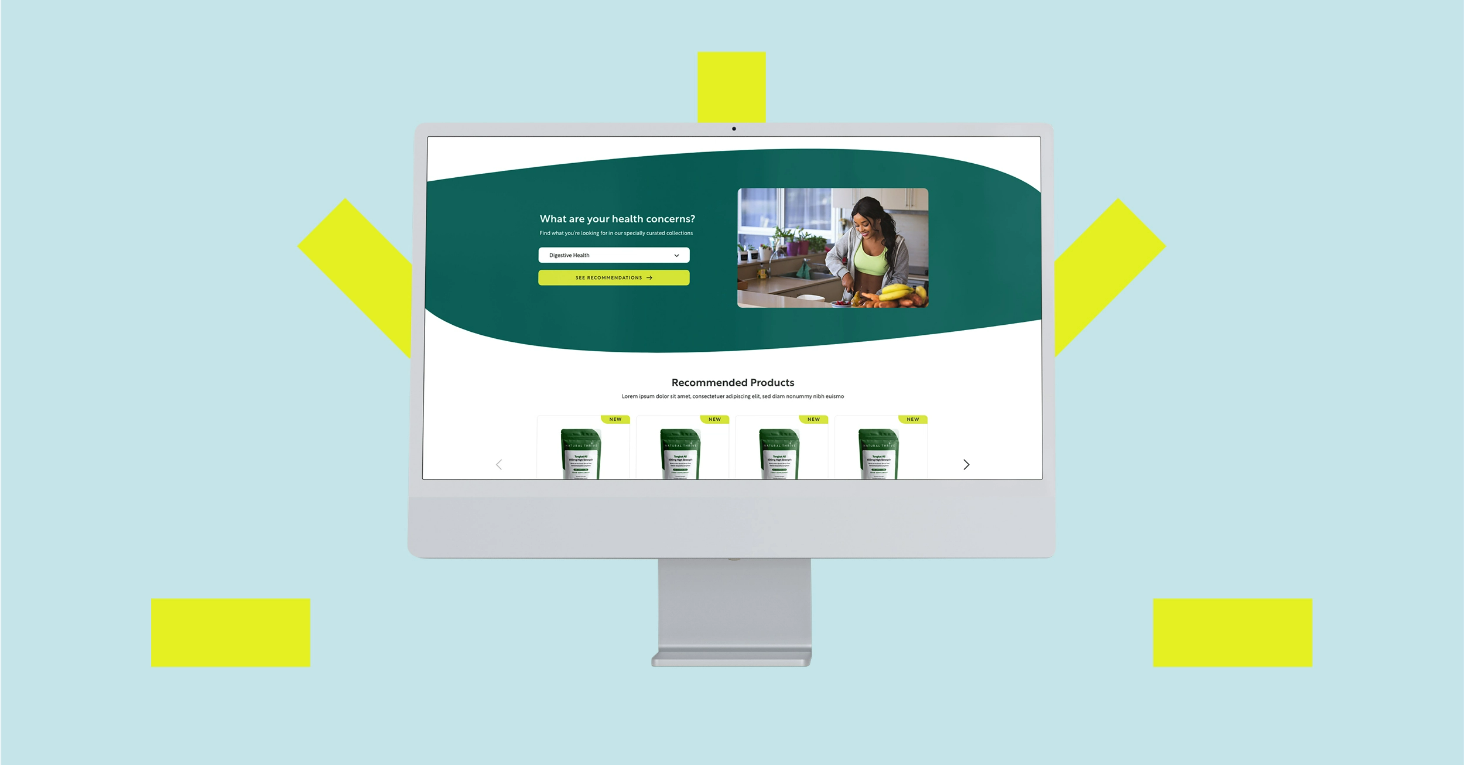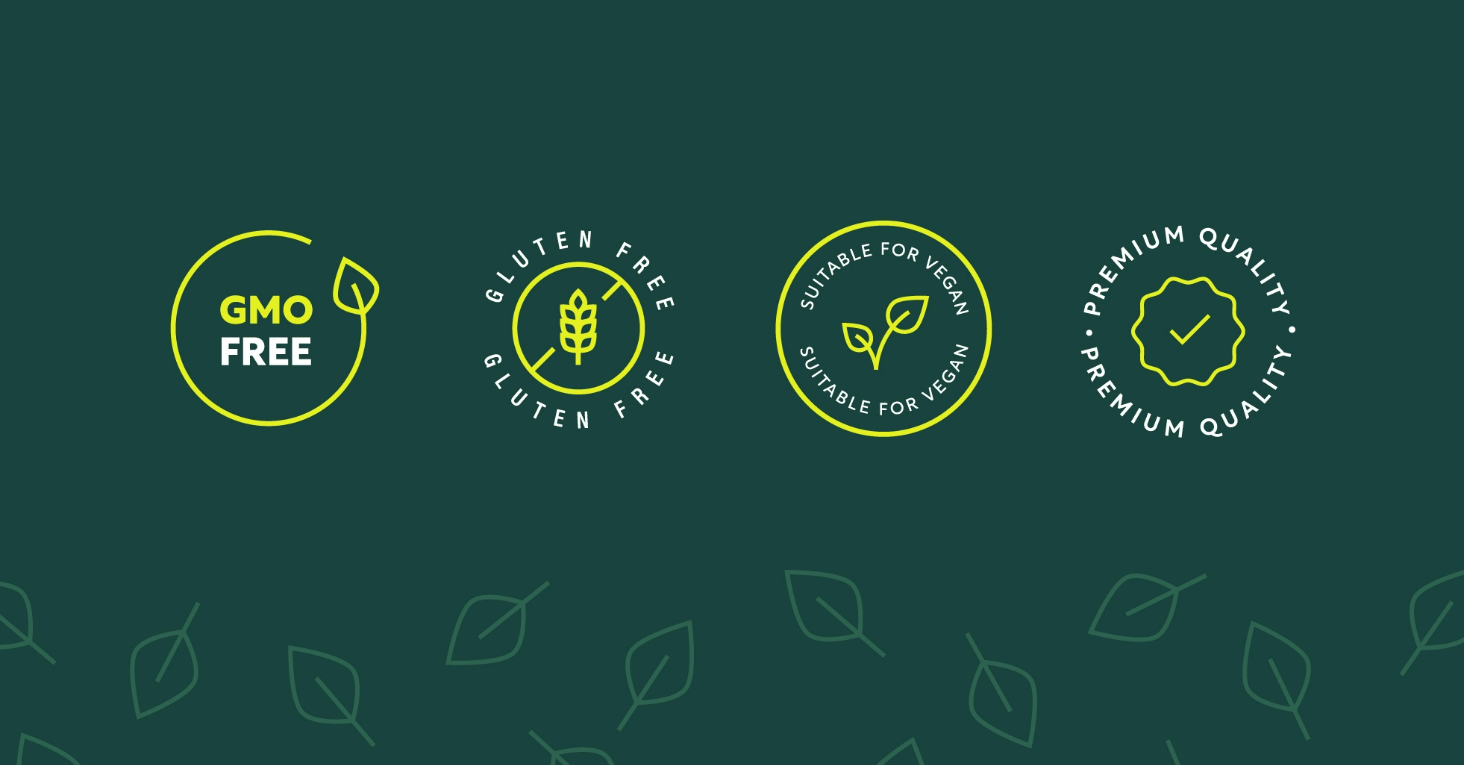 The Result
20+
Packaging Designs
180%
Growth in Conversions
500%+
Growth in Online Visibility
What The Client Said.
"It has been a pleasure working with Simul Digital on launching our brand. Simul were extremely responsive throughout the project process and quickly got to grips with the brief. We're thrilled with the final result! We look forward growing our e-commerce website with them."
Chris Alan, Director 
Got a project in mind?
We'd love to hear from you! Contact us and find out how we can help you in driving online growth
Contact us