Roccia
Simplistic, user-friendly design
Service
Website Design, Website Development

With a showroom spanning over 44,000 sq ft, Roccia is the largest independent bathroom showroom and kitchen showroom in the UK. With a number of prestigious awards to their name, including TTA Award for Excellence, Business of the Year with BIBAs and Show Space of the Year at the Design Awards.
The Challenge
Roccia's wealth of experience in the tile and bath sector has enabled them to have Europe's most comprehensive range of brands, such as Versace, Rex and Peronda. The challenge with the Roccia Outlet was to provide a platform to compliment the bathroom sector experience and prestige which is synonymous with the Roccia brand and apply it to product ranges on clearance.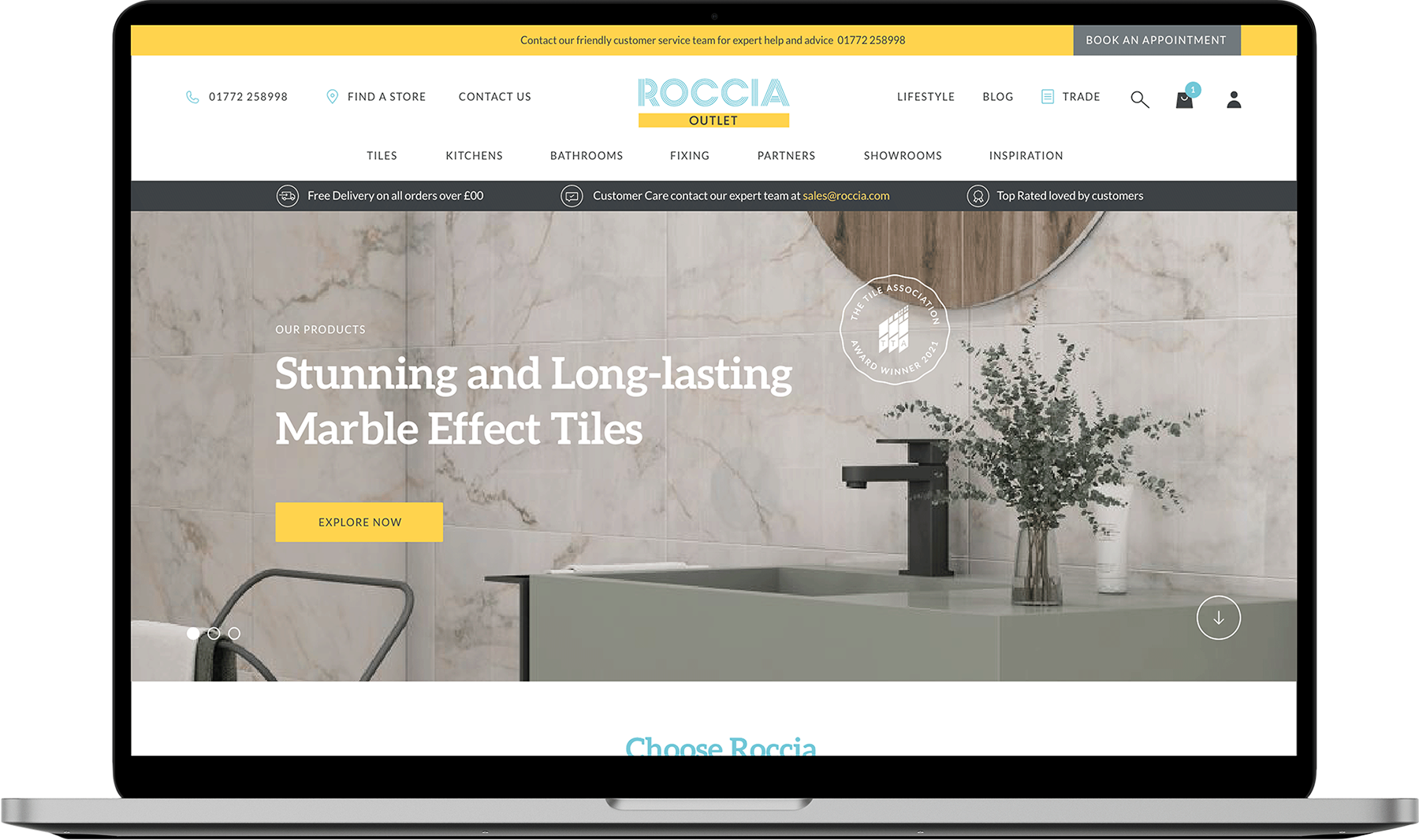 The Strategy
A 'good, better, best' approach was implemented to ensure customers didn't lose the premium nature of the buying experience. The strategy also secured product superiority as well as kept the brand's image from being diluted. We used simplistic, user-friendly design with an emphasis on showcasing the product. This placed the qualities of the product as the focal point, rather than the design suggesting that it is a 'clearance' website.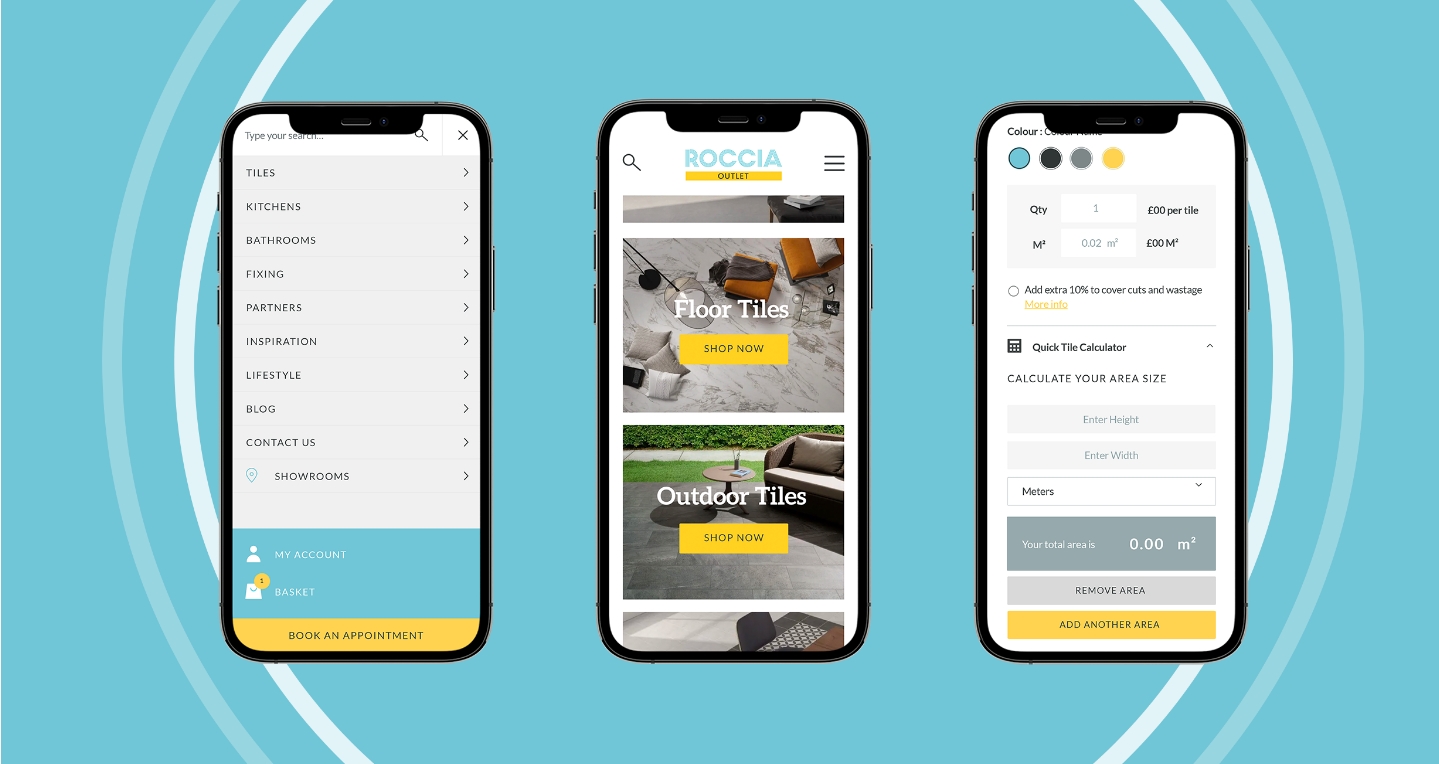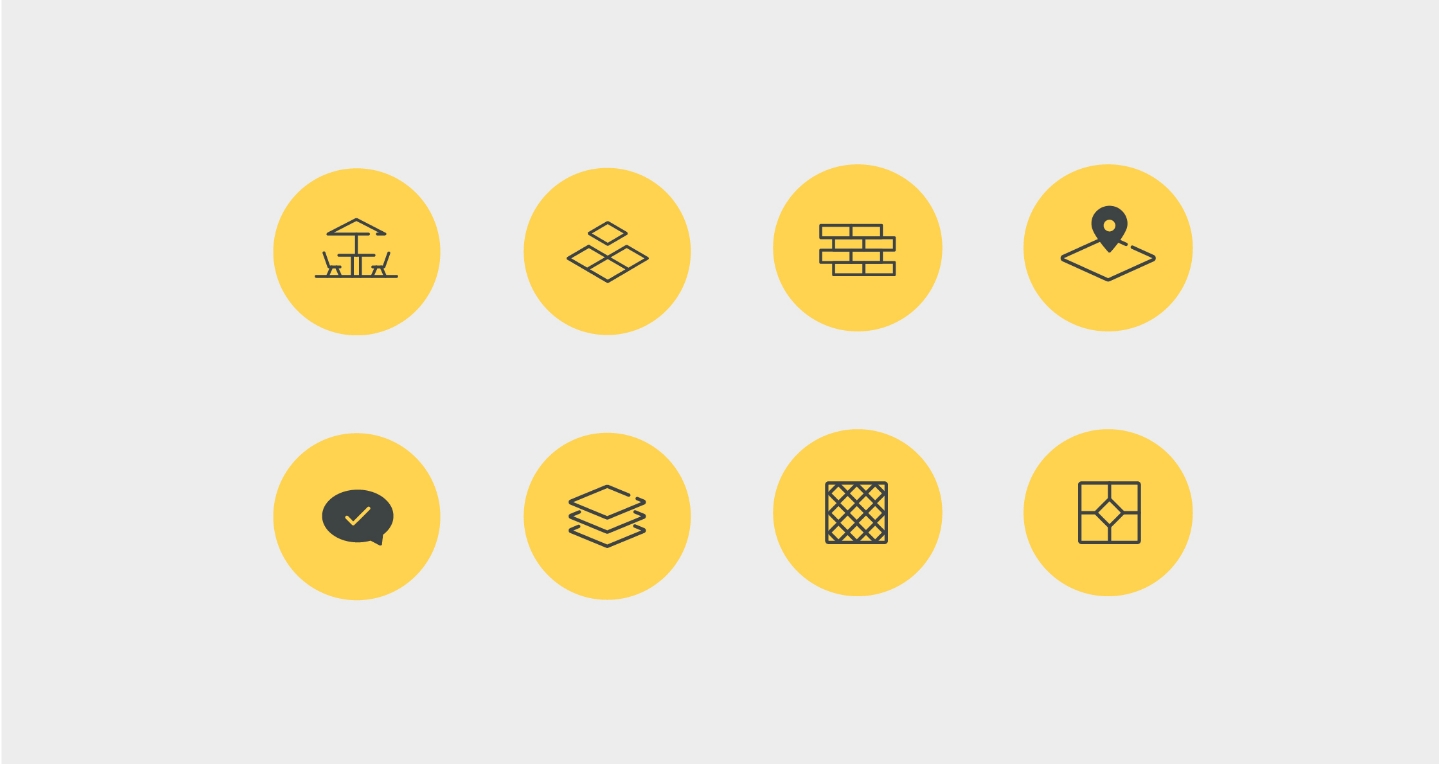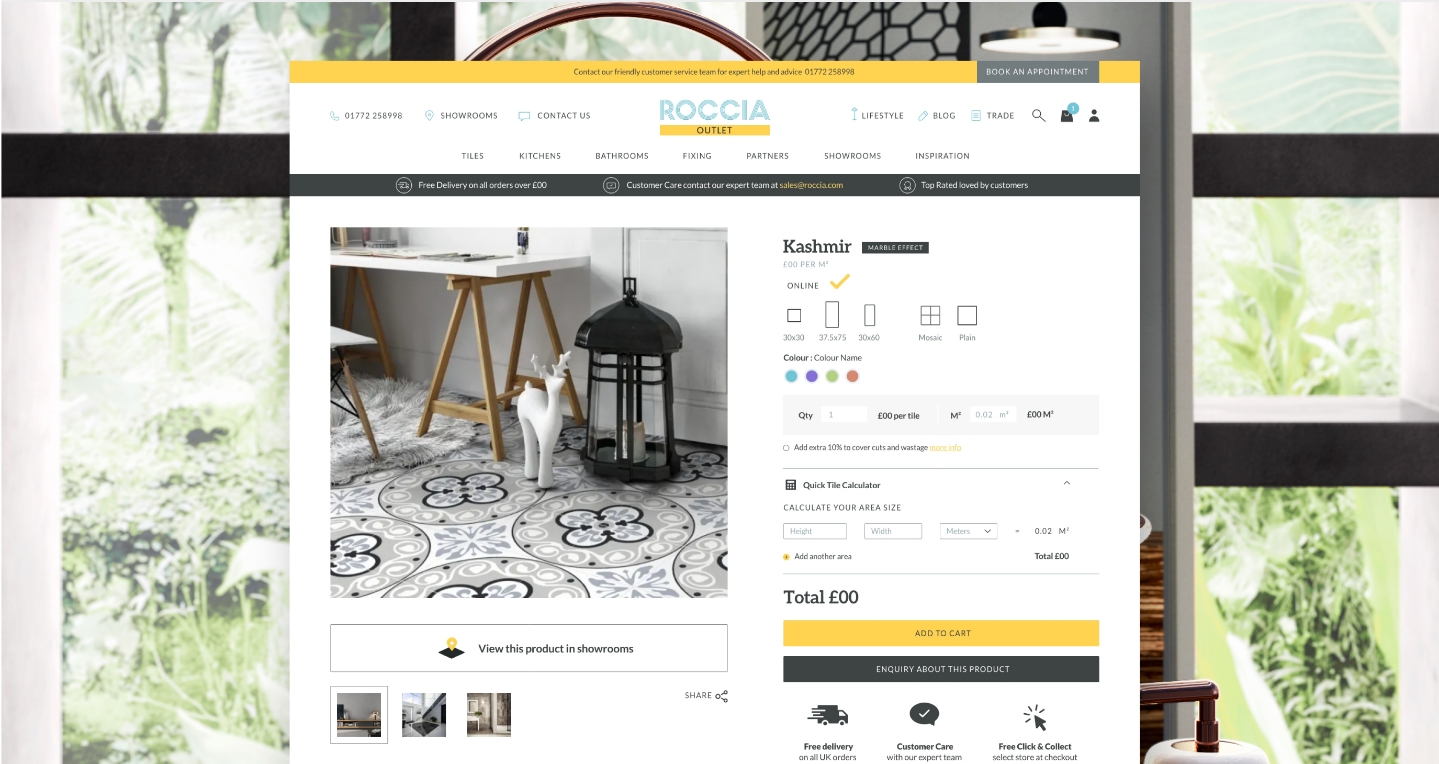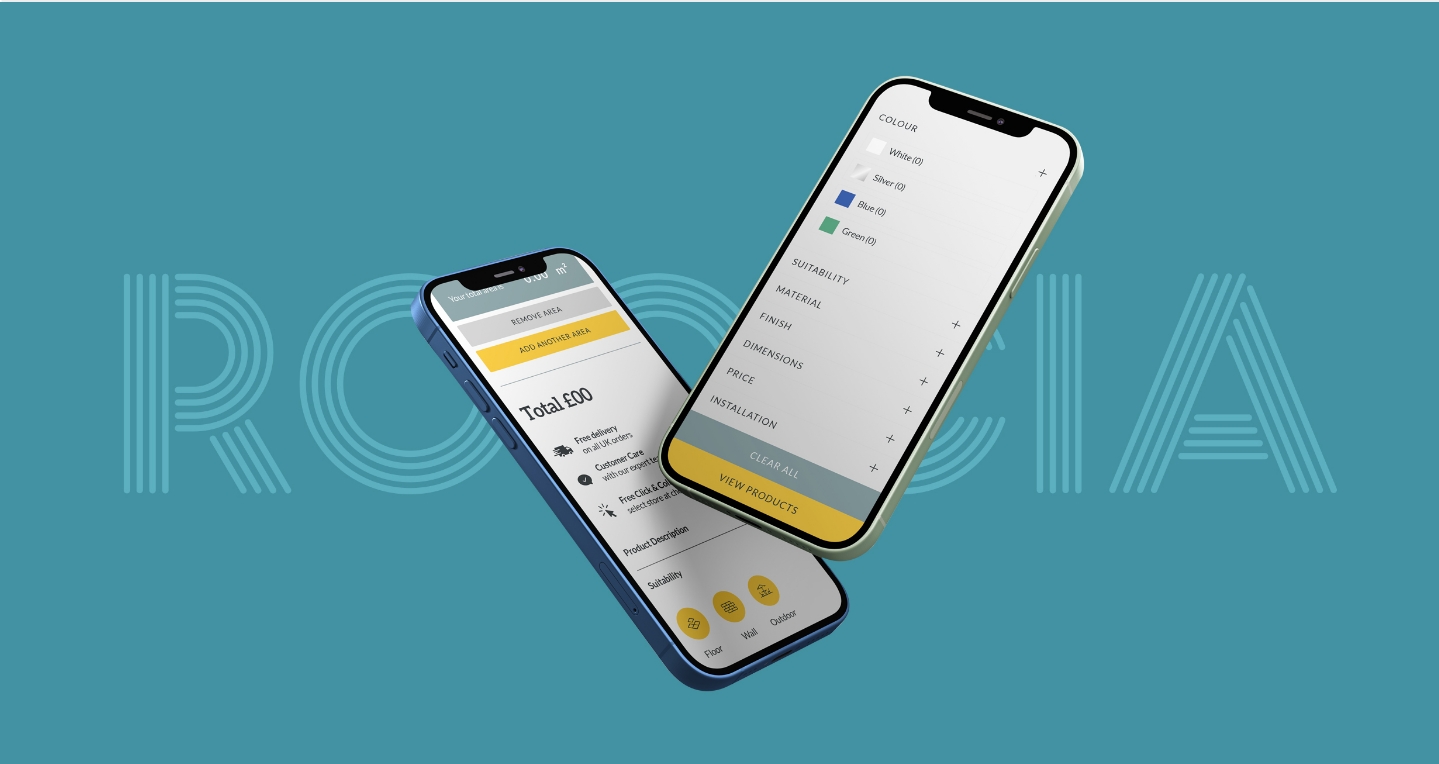 Got a project in mind?
We'd love to hear from you! Contact us and find out how we can help you in driving online growth
Contact us